You can now submit your proposal for RailsConf 2008 taking place May 29-June 1, in Portland.
With that off my chest, I can move on to the real purpose for this post: The photo, taken at RailsConf 2007 and featured on the frontpage of the RailsConf 2008 site, has yours truly and Morten Christensen smack in the center!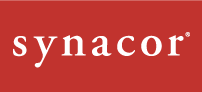 Seems good ol' Synacor finally decided to go public:
NEW YORK (AP)—Synacor Inc., an Internet platform provider, filed for an initial public offering of its shares of common stock.

The Buffalo, N.Y.-based company plans to use the proceeds from the offering for working capital and other general corporate purposes. A portion of the proceeds may also be used to acquire other businesses, products or technologies.

In a filing with the U.S. Securities and Exchange Commission Thursday, Synacor did not disclose the number or expected price range of shares to be offered, but indicated that the proposed maximum offering price would be roughly $86.3 million.
If you have no idea why I'm writing about Synacor: They are the result of the merger between Chek.com and MyPersonal (still clueless? See my resumé).
Update: The company plans to raise $86 million through the sale of nearly 11.6 million shares (via Business First of Buffalo). That's roughly $7.5 per share—it's going to be interesting to see if they can raise that.